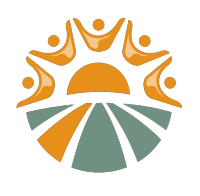 Building A Better Community... One Family At A Time!!!
The mission of Southwest Georgia United is to work with the community in a cooperative spirit to reduce poverty and improve the quality of life."
"Our vision is the creation of a well-educated, active, attractive, and sustainable community of healthy families."
The Empowerment Zone program funding ended in 2009. The needs of the community, however, did not go away when the Empowerment Zone funding ended. SW GA United's Board of Directors chose to continue operations and pursue the organization's mission of community improvement. SW GA United grew and changed. It now provides economic development and community development services throughout Georgia.
To meet the needs of Georgia's communities, SW GA United serves the entire state as a Community Development Financial Institution. Its small business loans, micro-loans, business development services, and home repair loans support jobs and decent housing.
SW GA United owns and manages more than 150 units of affordable single-family rental property. It continues to use grant funding to operate a YouthBuild program (U.S. Department of Labor), the Salt of the Earth after school program (Georgia Department of Family and Children Services), and a housing counseling program (Georgia Department of Community Affairs). It has used USDA funding and Atlanta Federal Home Loan Bank funding to rehabilitate and repair housing for low income families.
All of the organization's activities are "double bottom line" — focused on reducing poverty and improving the quality of life in rural Georgia. All net revenues are used toward its mission. One third of its board membership continues to be restricted to representatives of low income communities.